Secure, Reliable and Automated Cloud Backups for Your Family
Your Gotbackup Family Plan
6 Separate Accounts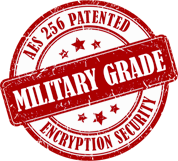 Everything In Personal Backup For Each Device
6 TB Secure Backup
Priority Support
Easy To Assign And Manage Each Device
Features
SYNC MULTIPLE COMPUTERS
See the same files on all of your computers and work on any file, no matter where you are.
NO FILE TYPE RESTRICTIONS
Backup things like music, video, pictures, documents, executables, graphics and many more regardless of what type of file it is.
STREAM MUSIC, MOVIES
Watch your movies and listen to your music from your web browser or mobile device.
MULTIPLE DATA CENTRES
Most backup companies only backup your data on 1 server, but we backup your data on multiple servers to ensure your data is always safe.
FILE VERSIONING
Need to revert a change you made? File overwritten? No problem - we keep up to 30 versions of any file in the cloud.
RESTORE DELETED FILES
We keep your deleted files for 30 days. Restore files or entire folders any time with one click.
24/7 SUPPORT
The GotBackup customer support team is the best in the business. 24x7 Support provided via live chat and helpdesk tickets.
30-DAY MONEY BACK
We are so confident in our product, that we back it with a 30-day no-questions-asked money back guarantee.
Compare Our Products
Family
Backup all of your PCs or Macs.
Online backup for your computer.
for 6 PCs
Your personal cloud storage space.
Store whatever you want on your GotBackup. Files don`t need to be on your computers, and can be kept just in your cloud storage.
6 TB
Runs In the background
Got Backup works in the background keeping your files synced, updated, and secure allowing you to use your computer worry free.
Access files from any web browser.
Log in to view all of your files Online from any web browser. Browse them just like you would on your computer.
Access files on your mobile device.
Free apps for iOS, Android, and Windows 8 let you view your photos, music, movies and documents from anywhere! Or use our specially optimized mobile site for Blackberry and other mobile devices.
Edit files in your web browser.
Edit Office documents, tweak photos and upload new files to your cloud storage from any web browser.
Send files to your favorite social networks.
Upload your photos to Facebook and Flickr with one click - Online file storage that sets your files free.
Access up to 30 previous versions of any file.
Need to revert a change you made? File overwritten? No problem – we keep up to 30 versions of any file in the cloud.
Restore deleted files.
We keep your deleted files for 30 days. Restore files or entire folders from the cloud at any time with one click.
Stream your music and movies straight from GotBackup.
Watch your movies and listen to your music from your web browser or mobile device.
Share files with friends and family.
Share files with friends and family with one click. No need to email large files.
Local network transfers.
Using multiple computers on the same network? GotBackup will transfer files between computers directly over your local network, saving time and bandwidth.
Super fast transfers.
We do not limit your transfer speeds or bandwidth, and our data centers have super fast connectivity around the world.
Safe and secure.
Your Online files are encrypted with military grade AES-256 encryption to keep them safe.
Works on Mac and Windows.
Get exactly the same experience on your Mac and Windows computers. Requires Windows XP or later, and Mac OS X 10.6 (Snow Leopard) or later.
Outstanding support.
24x7 Support provided via live chat and helpdesk tickets.
Join Now